Professional Car Image Editing Service For Automotive Dealer
Are you a dealer or an online car seller? Looking for a Car Image Editing Service? We are Cut Out Center (COC) believe in getting people excited about the car they are looking for because the happiest decisions in life are those you are excited to make!
To make automotive photos look presentable to your customers, you'll need to take advantage of the automotive photo enhancements or car pics editing, or automotive photo editor. Our automotive photo editing service offers affordable bulk automotive photo retouching and editing, background replacement, car image enhancement, color correction, and everything that you want.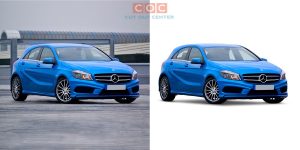 Our Car Image Expert Teams:
Especially, our experts are always ready to provide Automotive Photo Editing & Enhancement Services for your dealers in the automotive industry. Nowadays photo editing has become very common in the automotive industry. The images and automatic parts are ready to improve their appearance.
As a result, professionals deal with auto parts, auto dealerships, mechanics and all departments associated with the automotive industry rely on reliable photo editing services. Above all, the services are for automobiles offered by professional companies in the field.
How "Cut Out Center" Work:
Display your products and services through these images. Advanced images allow car companies to outperform their competitors and increase their sales. As a result, all successful online stores that sell automobiles use high-quality images of great visual value. After clicking on the images of the car, you must improve its appearance by manipulating the cunning image of the vehicle. Retouching is required to give pure grace to the images and thus improve their qualitative aspects. So, you will never want to endanger your business by using unprocessed unmodified images. Most noteworthy, you should quickly take over the online business in the automotive industry.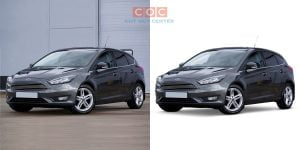 Increase the interest in your cars, and increase your sales by using Cut Out Center (COC) Car Image Editing Services with CUSTOM BACKGROUND DESIGN.
Customers increasingly choose different internet platforms to buy cars. This is where the importance of marketing strategies is in contrast. You must have perfect images of the vehicles on your websites to attract attention. Moreover, you can have the wishes of the potential customers. Visual pleasure similarly plays a crucial role in attracting customers.
Car companies benefit a lot by associating them with the right company to edit car photos. In addition to the attraction, these companies also focus on making sure that all the positive details provided in this matter make the viewer more aware.
Our Car Editing Services:
Cut Out Center (COC) provides a wide range of auto image editing services at a very competitive price. Our experts offer complex photo editing services for different vehicles, regardless of brand. The blurred images are not clear, and they can be dangerous images of your business.
You can outsource our automotive photo editing services to maintain your control over existing customers. And you can also acquire new customers. We also improve the images to be visually attractive. Our experts use the latest technology and tools to deliver color images in real-time.
Most amazing automotive services we provide:
Color correction in images

Eliminate the brightness of the images

Sharpening & Background removal

Logos & Background replacement

Photo retouching services

Create high-resolution images for advertising and listing.

Noise reduction and brightness adjustment

Add watermarks and eliminate them

Results obtained from our efforts

CUSTOM BACKGROUND DESIGN 
Why Choose Us?
Our client has benefited from our efforts since they have been able to focus on their core business. Thus, they survived the waste of their time in non-essential aspects. They could easily expand and there was never a need to reinvent the procedure in a competitive environment. In addition, they have made significant savings and reinvested in businesses. Due to customer satisfaction, the client pointed us to some of his contacts.
You can also take advantage of our trusted infrastructure and manpower resources to improve your business. We offer highly professional photo editing services that provide automotive photography services.
Experts in Cut Out Center (COC) are always ready for the quick turnarounds of automotive photo editing, whatever your volume is. We're ready to proceed.
Contact us to discuss more details. We are here 24/7 for you to support us.
Get FREE TRIAL
Are you looking for Photo Editing Services? First, check out the quality & services.