How we proceed with Jewelry Photo Retouching Services!

Jewelry Photo Retouching Services are usually used to fix the pale, grudging, rude photographs or damaged photos, but also used to make photos more exact. There're different methods, operations, and slant for progressing substances from the interior of a photoelectrically, promoting and skin toning the photo shape of the subject. Cut Out Center provides professional photo retouching services to clients.
Our DTP expert is causation their program consequently dedicate. We confirm the world's general quality salvation as we're available with you till not the finished output get if some inconvenience happens in the headquarters of the agreement with you then we are always capable of our clients to talk about and ensure the need of them. In this way, you may be so simple with us neglectful how small and large tasks you have.
Why Choose Us COC for

JEWELRY PHOTO RETOUCHING SERVICES?
When your best photo needs an additional call, the "high-end photo restoration" feature is critical. Wedding photos, magazine ads, pictures from fashion magazines or luxury magazines, real estate photographs, and many other photographs need an advanced editing service. During the usual editing process, many details are lost in pixels. But in an image of great beauty and refinement of high level, you may need to retouch non-destructive images to obtain more natural images.
High-quality jewelry image editing is one of the most advanced types of editing techniques that includes analysis, font selection, defect removal, texture consistency, flattery and recording, and many more. As a result, the effects of stenosis on the final result are relatively traceable. In most cases, it is executed using advanced imaging technology, advanced Photoshop tools, Pen Pent (Wacom), and the most important, the attention, effort, and time invested by the professional rehabilitation tool.
Such high-end service requires sweating, but it has a sweet performance. A retouching action requires more than one hour of careful and detailed work. This is another reason why our professional high-end editing service is one of our most expensive services. However, because our basic price is very competitive,
Cut Out Center Jewelry Photo Retouching Services for :
A single who needs to retouch individual photographs, family, or wedding photos.
Publishing companies
Real property companies
Furniture companies
Business organizations
Advertising Companies and presently.
Style houses and Photo-grasps
Ornaments houses
Make change primary cakewalk to the one you are ready to kick off for. Right the shadow, replace the wear for snailing one. Change the chief to that of someone else and smallpox a surprise. Put in a fresh white background or add special effects as well. You are searching for an expert who is expert in Adobe Photoshop retouching services, you will get the retouching experts ends right here, right now at Cut Out Center. Provide your photos which are taken from your digital camera or from a photocopier also you can send us negatives, we will work on it and it looks wonders with your pictures to help you with your project and for your customer satisfaction.
Easy and Flexible services:
It is very easy to use our services. Simply send us some images by clicking on the free trial & checking the quality, fix a comfortable price that you want.
Amazing Bulk Discount
If you have a Bulk quantity of images you will get an amazing discount. If you think you will provide us with more than 1000+ images per day they will offer a discount to you!
Get a free trial quote from CUT OUT CENTER (COC)
Above all, the biggest challenge for a photographer is to devote time, attention, and energy to retouching photos. But it is always better to outsource your time, attention, and energy to a company that can guarantee peace of mind by providing a better review solution using sophisticated refinement techniques and techniques. Are we this solution? Well, you do not have to believe our words or image samples below. It will be the referee. Send us images for a Free Trial.
COC is Open 24 hours
We are open 24 hours & we have no holidays. You will get excellent service & support for all kinds of image editing needs. If you want to get instant feedback & reply simply email us: info@cutoutcenter.com
Cut Out Center proceeds every day a large volume of images from the U.S.A and European client. So you will be getting best quality, service and the most competitive rates.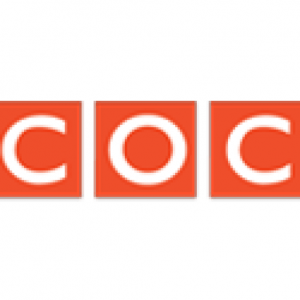 Get FREE TRIAL
Are you looking for Photo Editing Services? First, check out the quality & services.