Cut Out Center (COC) provide the Best Shadow Creation Services



Shadow Creation Services is the best image editing process to make an image perfect for web use. When you are going to sell something by your e-commerce site website content and images are most important to catch your target audience's eyes.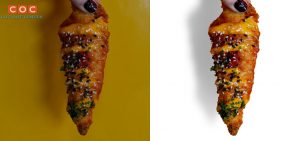 Cut Out Center (COC) are closely work with photo studios, web & graphic design firms, photographers, printing press, advertising agencies, catalog companies, magazine agencies they need for their different types of photos like – clipping path, photomask, deep etching, photo touch up, color adjustments, background removing, raster to vector conversion.
One of our creative services, Shadow Effect is the Process of Creating Effects for putting Shadow with Photoshop. The pictures which are utilized as a part of Different Background are looking aesthetic like buoy over the Background. As indicated by Main Object and Background are expected to Use Shadow for looking Original and Professional. Base on pictures uses diverse sorts of Effect roar for conforming to the foundation. A few pictures need to make genuine shadows from the unique shades. The pictures which have no shadow in the first that need to make shadow roar the first Object.
Based on the image categories image shadows may be divided into some specific classes like the following.
Natural shadow
Product shadow
Reflection shadow etc.
Photoshop drop shadow
Product/ Natural Shadow
During photography in some product photos, the background surface does not reflect in the bottom area. Normally we use the product/natural shadow for this type of object. The quality and beauty of the product or object is increased and as a result, the customers and users are attracted
Who needs Shadow Creating Service?
In the Shadow / Mirror Effect Service, the reflected shadow produces the same sensation as a single mirror. Otherwise, the glass produces the same. Mirroring is a graphical result that gives the illusion of shadow or false shadow of illumination and gives a three-dimensional effect to the body.
Reflections are the same as the new shadows. The reflection of shadows gives beautiful images and attracts the usual attention. The reflection of shadow can improve an image prepared for the ad or the presentation.
The shadow image of a complex image makes it deeper and even more beautiful. The shading of our unusual photos covers shade, natural shade, and meditation shadows. The shadow image begins with a dimension of the flat image that makes it vivid, electrified, and sound.
In the world of online media, online marketing, advertising means, product photography, promotion, and any other visual aspect – the image obscures how the design of image editing principles. It creates shadows not only on images but also text can enjoy the feelings of shade.
Why choose us for Shadow Making:?
<> Clipping Path & total image editing solutions company
<> Quality based service provider & 24 hours available for you
<> Low-cost offer with better quality

Today's market, people are asking to see the shadow images on their magazines, catalogs, websites, books, especially everyday products. Cut Out Center (COC) is always ready to meet your request with the motivation and the best possible effort. Get Shadow / Mirror Effect Service for the shadow creation service you can order today. For the finest quality service, we believe we are able to meet your expectations.
Sometimes in many product photography natural shadow of the product is created by using studio lighting, perspective, etc. if the client demands, we remove the by keeping the natural shadow unchanged and then we make soft shadow by using different Photoshop techniques. We do it easily and at a very competitive price. We normally do this work on objects like furniture items, clothing, shoe, electronics item, plate, bowls, bottles, etc. when we work on this type of object we give special attention to lighting re-arrangement. We can easily observe the product perspective, lighting, shadow, over-exposed, under-exposed, etc. on the screen. All these things help to create a beautiful shadow by rearrangement and adjustment. Not only here but they can be used further for various purposes such as e-commerce sites, websites, digital media, magazines, printing media, etc.
If you have anything more to know please feel free to drop an email at: info@cutoutcenter.com we will respond to your email instantly.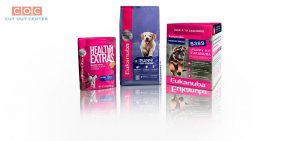 Actually, Shadow creation services are used for post-production & many more And we use Adobe Photoshop to making shadows on your images. First will start to create a handmade clipping path on your image and then will apply shadow as per your requirement under the image or anything else.
So, don't be late just make an order to us and we will take of the rest as per your request. Thanks for being with Image Editing Service!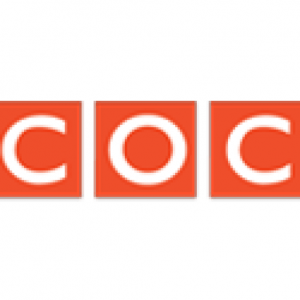 Get FREE TRIAL
Are you looking for Photo Editing Services? First, check out the quality & services.