Our Quality Image Masking Service
Image masking is an excellent way to remove background from soft edges of images like human hair, furry clothes, doll, etc. Sometimes masking service technique is applied in combination with the clipping path technique to remove or replace the background of the image. Normally clipping path technique is used for hard edges and masking is used for the furry or soft edges.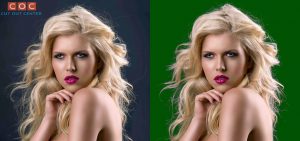 We offer different types of masking services. Some of them are like the following:
Image masking service refers to the process of eliminating the background of an image that has some sort of defect ranging from blurry or hairy edges. Image masking can be done in either of two ways. Initially, by using an image as a mask. The other form is using a region of interest as the mask. The regions of interest for each mask can be used to describe the mask. In the regions of interest toolkit, the masking can be done separately on a slice by slice basis.
The simplest way of defining image masking service is a way of applying something to a very specific portion of an image. There are two primary forms of masks. They are layer masks and clipping masks. A layer mask is something that you add to a layer to control the transparency. When a mask is added to a layer, it converts the entire thing with an invisible gray canvas. On that invisible canvas, you can paint any color you like. The clipping layer is also somewhat similar to layer masks where the only difference is they use one layer to sort out the transparency of that particular area.
There are other two forms of masking that include hard masking and soft masking. Hard masking refers to the point where the pixels affected by the masking process have their value set to the background value. The resulting intensity of the pixels, when is determined by the number of pixels inside the region of interest is referred to as soft masking. The transparency channel of an image is completely optional. While learning about photo masking, you should substitute the work mask for transparency in your mind because that is what it means in action. Not only image masking gives you a lot of flexibility, but it also gives you the option to edit your images with far better precision.
Channel Masking or A.K.A Alpha Masking:
This technique deals with the manufacture of masks, with the help of colors. Most images use one of two color combinations. RGB – Red Green Blue CMYK – Blue Cyan Magenta Main Color (Black). The advantage of using the alpha masking function is that the designer will be in a position to select a color tone. the designer also can apply a mask accordingly. This is very useful in cases where the colors look similar or unclear. For example, we can select smoke by using the method of hiding or hiding alpha.
How to Transparency Masking:
Using a slightly different method to select photo subjects, instead of setting the subject, this technique moves to eliminate the background. This transparency masking technology is excellent in use when you want to use the theme. Customers often use this when they need to choose a person or product without the fund. Our team has expert designers who are not experts in the selection of images. With attention to detail and skill in using the right tools, they will ensure that your photo is not perfect.
We use the clip mask service or location services for the following purposes:
Remove the background of the hair images. (Both men and women)
Cut or isolate the selected image without surrounding background (in glass)
Create transparency of the distortion
Change or use custom backgrounds
Remove background colors from transparent image images
For hiding hair, transparent translucent or screen
Create ads, magazine covers, and many other articles with models
Save the selection of complex imaginations with the image for later use
Allow desired image shadows to work easily with thin edges
Models and human images with lifting and hair fly (hair mask)
Animals that raise hair (for example, lion) (hidden skin),
Transparent objects such as glass, smoke, lighting, reflections, etc.
Fine jewelry,
Natural materials (trees, landscapes, flowers, etc.) and more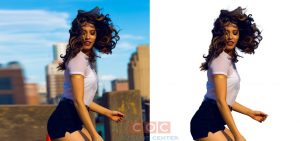 Why did you choose us?
Standard Quality Work

100% Satisfaction Guarantee

Quick Turnaround Time

Triple Quality Control

Low-Cost Service

Available 24 Hours
Apply for Free Trial
You can give us chance to make you happy with our best image clipping path services. Go to our website upload area and send us 2 or 3 images for a test; it's totally free of cost, you do not require making any payment for it.
We offering image clipping path services in volume with channel mask. Our customer's include design companies, commercial photography studio, and professional photographer. You can find our work to be of balanced quality, and our customer service to be attentive to your requests.
Get FREE TRIAL
Are you looking for Photo Editing Services? First, check out the quality & services.